Happy Friday Guy!
St. Patrick's day is around the corner and I know you may not all be Irish but, it's one of those holidays that is embraced by everyone. If you have kids or if you just want to make something fun for your friends/family then this is for you! I dug high and low on the internet to find cute, fun and festive desserts to try at home to celebrate!
Mint chip pie:
This is SO delicious. It's easy and quick and you just pop it into the freezer and then once it's hardened its ready to eat. My bf's mom always makes something similar and trust me when I say they'll be asking for seconds!
Green velvet cupcakes:
How cute are these! You can't get more festive than some green velvet cupcakes & your loved ones will have a ton of fun making them.
Rainbow Cupcakes:
For those of you with kids or even little brothers/sisters, I feel like these would be great to do at home! They're bright and fun and full of sweets. They would be great to make and even better to eat lol!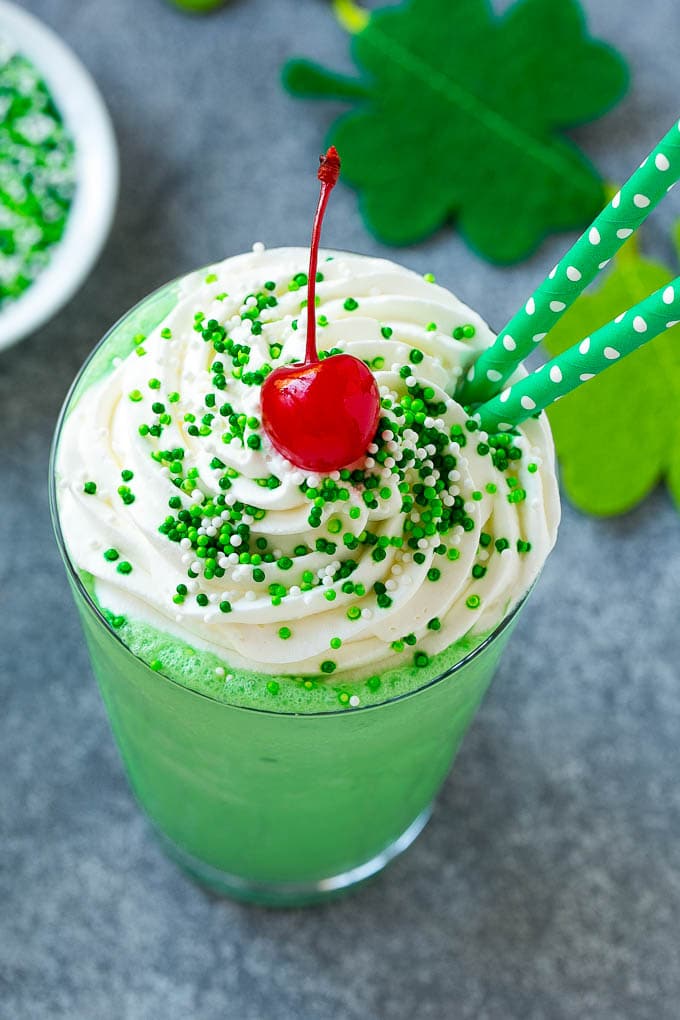 DIY Shamrock Shake:
If you want to make something that does not require much effort then this choice is for you. Also, if you happen to love the original Shamrock shake then this is also for you lol. All you need is a couple ingredients and a blender and you'll be sitting back sipping this delicious shake.
I'll for sure be making a few of these over the weekend! Follow us on Instagram to keep up with us and see how my attempts turn out.