I'd be lying if I said that I wasn't obsessed with Trader Joe's. I'm typically at Trader Joe's every other week, unless they're out of something that I want, then I would make another trip within that week. Trader Joe's has so many different food/lifestyle options to choose from and I don't know how some people have gone through life without going to one (unless you live outside of the US). Below I've listed a few of my favorites.
While on this Trader Joe's trip, I had picked up a few items that I had never tried before. Out of all the new items I picked up, I only think there was one that I was not a fan of.
Orange Chicken: I am OBSESSED! It's sweet and has a little bit of a kick to it
2. Parmesan Pastry Pups: Now I know these are definitely not the best for you, but they are great for a snack. I like the flaky outer shell and parmesan added to it was genius. The beef franks seem to be of quality as well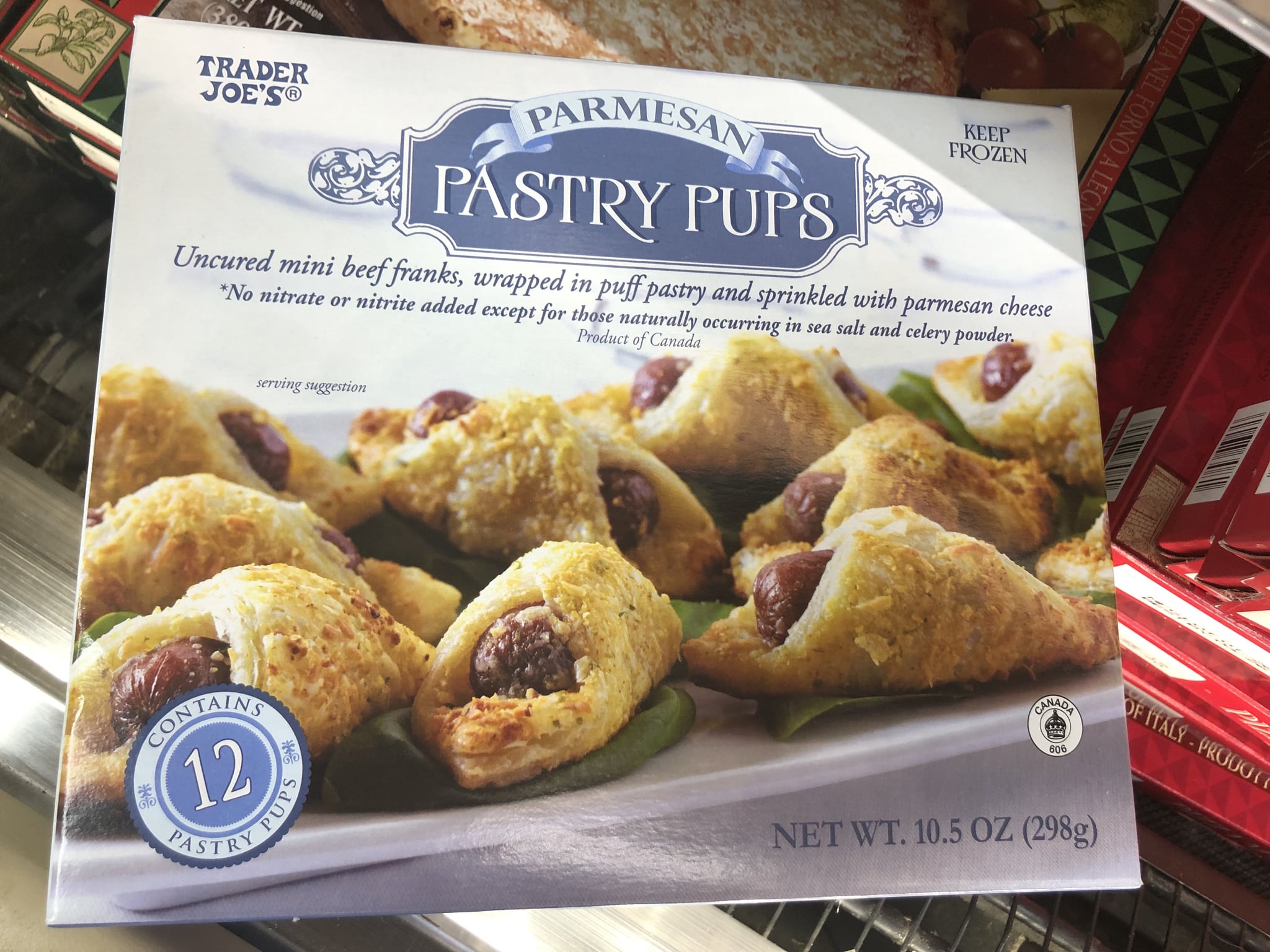 3. BBQ Chicken Teriyaki: I picked this up on a whim just so I had some other chicken options to try. These were delicious. It gave me mall teriyaki chicken vibes. It said you cane microwave the chicken and the sauce, but I opted to warm the chicken in the oven and then warm the sauce on the stove top. 10/10 would recommend
4. World's Puffiest White Cheddar Corn Puffs: These are my go to snack option, and they aren't much calories either
5. Coconut Shrimp: Another one of my recent findings. These were delicious, but I cannot remember if there was much of a coconut taste. They were nice and crispy
6. Garlic and Herb Pizza Dough: By far my favorite dough to use when making pizza. I do need to try making some other things with the dough
7. Reduced Guilt Mac and Cheese:
8. Boozy Little Chocolate Truffles: You could definitely smell the alcohol upon opening the box. My favorite was the Prosecco, with the runner up being the London Gin. Also, I could taste every tiny bit of alcohol in these tiny truffles

9. Pop-Up Sponges: They're made from natural vegetable cellulose which is better for your health. I also love watching it pop up once it touches water
10. Roasted Garlic Marinara: I am a fan of the hint of garlic in this sauce. I like to use it when making pizza or when making any pasta dishes
What are some of your Trader Joe's favorites that I should try?